"Prior to 2000, women's well-being was not defined as part of the concept of security. The situation for women during and after war and conflict was mostly a private matter, something that had nothing to do with peace and security. This changed when Resolution 1325 was adopted. Now ambassadors on the Security Council can hardly hold a speech on international peace and security without mentioning the gender aspect." 
This is according to Torunn L. Tryggestad, a researcher at the Peace Research Institute Oslo (PRIO). In October it is ten years since Resolution 1325 was adopted by the UN Security Council. The goal was to increase women's participation in and influence over the efforts to prevent, manage and resolve conflicts as well as to safeguard the human rights of women fleeing from or in the midst of war or conflict and to integrate the gender perspective in peacebuilding activities.
A sluggish system
While Tryggestad sees major changes in the way women's security is viewed within the UN system, others – especially feminist activists – have argued that less progress than expected has been made since Resolution 1325 was passed. Tryggestad understands their impatience, but notes that things take time in the UN.
"I have worked before with issues related to the reform of the UN system in general, and I notice that the issues being debated in this area now are the same as in the early 1990s. This is a sluggish system. From this perspective we have to say that those who were behind 1325 – primarily the women's movement, supported by certain member countries – have achieved a tremendous amount. What was a feminist idea prior to 2000 has now become a normative framework that the UN system must take into account," says Tryggestad.
She points out that new resolutions on women and security have also been adopted in the wake of 1325. Resolutions 1820 and 1888, from 2008 and 2009 respectively, specifically address sexualized violence. In 2009, the Security Council also adopted Resolution 1889, which focuses on safeguarding women's interests and promoting their participation in peace-building processes.  
See also: Open the door and let gender in
Greater interest
Tryggestad's own workplace, PRIO, has put special focus on the field of gender in war and conflict in recent years. Overall, Tryggestad notices a growing interest in the topic, both within organizations and among journalists, which in turn spills over to the research communities.  
"To a great extent I think that this newly awakened interest is related to the fact that many people who work in conflict and post-conflict areas have found that taking a gender perspective is of enormous practical use. Having female soldiers and aid workers who can talk to women in the field makes it possible to do a better job and to make better use of the resources," says Tryggestad.
"So this is not about a fundamental interest in women's rights"?
"No, at least not primarily. And here there is disagreement about the best strategy. Many people, and perhaps especially the female activists, want to ensure that gender awareness focuses on justice and women's rights and that we pull no punches in our dealings with the armed forces or political authorities. I believe it is best to be pragmatic and make things happen by pointing out that being concerned with the gendered consequences of war and conflict is in the stakeholders' own interests – precisely because the rhetoric of usefulness is more effective than the rhetoric of justice," says Tryggestad.     
"If we can open people's eyes to the practical value of applying gender perspectives, I believe that next time it will be easier to win support for the justice argument."
Too much focus on rape
Although she believes that Resolution 1325 has brought the world a step farther, Tryggestad sees obstacles ahead. She is worried, for instance, that parts of the resolution have been "forgotten" due to all the attention on sexual violence in recent years.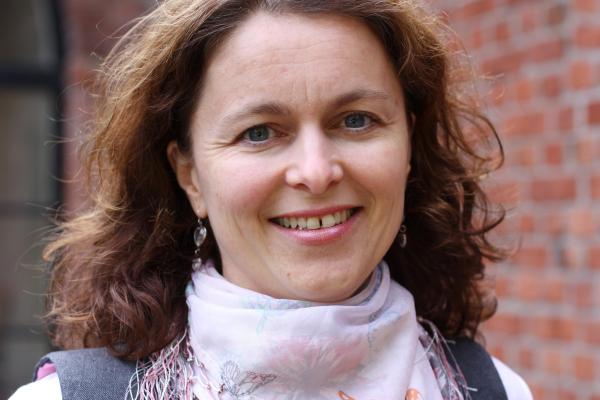 "The text of the resolution covers a broad area, everything from obligations of the UN system and the international community to practical advice on landmine clearance and demobilization. Protection against sexual violence is also a key aspect, but now in connection with the ten-year anniversary the issue of sexual violence in wartime is about to dominate completely," says Tryggestad. She views this as a step backwards.
"In many ways this brings us back to where we were when the process on 1325 first started. At that time, feminists had grown tired of women being portrayed only as victims, and one important purpose of the resolution was to profile women as a resource and the value of supporting women as stakeholders and participants," says Tryggestad.
"Of course, women who are victims of rape must be helped, but it cannot stop there. In the long run abuse can best be prevented by giving women more power, and to achieve this we need to utilise the entire range of the resolution," she adds.
See also: Using the body as a weapon
Wants to mobilize men
Another challenge of concern to Tryggestad is the lack of men in contexts where gender, war and conflict are on the agenda.
"Although progress has been made here, women are in the vast majority in this field, both in research and the political system," she says.
"Why is this a problem?"
"Unfortunately, it is still the case that the issues women are mainly concerned with are given lower priority and are perceived as being less important, both here at home and in the countries where we work. Time and time again, we see that issues are given higher priority as soon as men become involved with them," says Tryggestad.
"What is needed to get male researchers and politicians interested in the gender aspects of war and conflict?"
"Again, I think it has to do with showing the practical value and effectiveness we can achieve if we understand gendered processes. This has been especially obvious in Afghanistan. For instance, the Swedish forces, which have been quite successful at recruiting female soldiers, have had a totally different ability to engage women in meaningful dialogue. As a result, they have had access to information that has been unavailable to the male soldiers," explains Tryggestad.
Less focus on gender equality
Researcher Kari Karamé of the Norwegian Institute of International Affairs (NUPI) agrees with Tryggestad that Resolution 1325 has given a boost to the efforts to promote women's security and participation in conflict areas.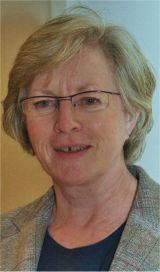 "The resolution has made the gender perspective more generally accepted. There is no longer the feeling that we have to reinvent the wheel over and over again because we discuss the same topics at all the conferences. But it is more uncertain how much we have achieved in practice. I work in the Middle East and have found that bringing more power to women is extremely difficult, not least because women can only participate in politics to a very limited degree," says Karamé, who is considered to be one of the pioneers in this field in Norway. Karamé is also concerned that the drive in the Norwegian authorities' work with Resolution 1325 seems to be highly dependent on the individuals involved.
"The attention given to this issue depends entirely on someone in the organization acting as the driving force, such as when Raymond Johansen was state secretary. The gender perspective is still not an integrated part of Norwegian activity; it is still an issue that both the Ministry of Foreign Affairs and the Ministry of Defence need to be reminded of, even though they have a better understanding than before."
Karamé agrees with Tryggestad that issues related to gender easily become marginalized in the field. She would also like to see a discussion of the gender equality rhetoric that often surrounds this work.
"Of course I'm in favour of gender equality, but 1325 deals with women, war and security. Women in conflict areas are by no means always most concerned with, or benefit the most from, gender equality. In my experience, they give priority to daily life, family and civil society, not gender equality. And when we work to improve conditions in these areas, we are also working indirectly for gender equality. If the gender equality rhetoric is too explicit, I believe it will create negativity and opposition, not least because the Western concept of gender equality seems very foreign to many people in these societies," says Karamé.
Translated by Connie Stultz
UN Security Council Resolution 1325
UN Security Council Resolution 1325 was adopted by the UN Security Council on 31 October 2000. The overall goal of the resolution is to increase women's participation in and influence over the efforts to prevent, manage and resolve conflicts. It also aims to safeguard the human rights of women fleeing from or in the midst of war or conflict and to integrate the gender perspective in peacebuilding activities.
In connection with the resolution's tenth anniversary, KILDEN is publishing a series of articles on gender-related efforts in war and conflict.
Researcher
Torunn Tryggestad is a researcher at the Peace Research Institute Oslo, PRIO.
Aktuelle lenker
Researcher
Kari Karamé is a rsearch fellow at the Norwegian institute of international affairs, NUPI.
Aktuelle lenker