In Somalia, 99 per cent of women between the ages of 15 and 49 responded in the Somali Health and Demographic Survey 2020 that they are circumcised.
Most people have undergone what is known as pharaonic circumcision, but there are also other methods.
There is currently a debate in communities that have traditionally practiced pharaonic circumcision about which method is best.
Should the practice of pharaonic circumcision be abolished? If so, should it be replaced by what is known as Sunna or Sunni circumcision?
Some people believe so. More Somalis than before, 22 per cent, now report that they have undergone Sunna circumcision.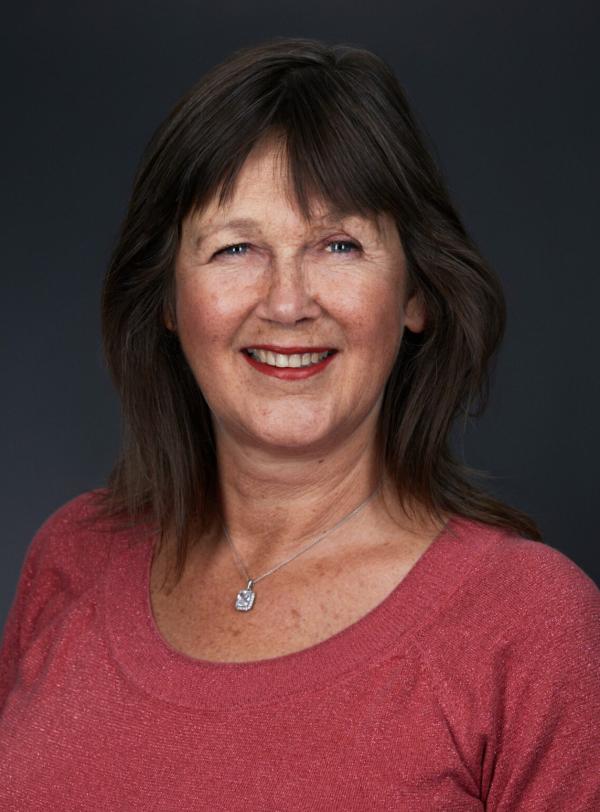 Pharaonic circumcision is considered the most extreme method and involves what is known as infibulation.
"Infibulation is the closure or covering of the vaginal orifice, involving the inner or outer labia being sewn or fastened together in some way."
"It is considered a kind of culturally constructed hymen," Johansen explains.
"It makes it possible to have sexual intercourse, and there's only enough room to urinate and menstruate," she says.
She believes that an extensive information campaign about the complications of pharaonic circumcision, especially in Western countries, and the fact this resonates with women's own experiences, has contributed to there being huge resistance to infibulation.
Ambiguous definitions of Sunna circumcision
Sunna circumcision is considered a less extreme procedure and is often referred to as minor and harmless.
However, in the conversations with Norwegian-Somalis, it transpires that there is  huge uncertainty about what the procedure actually entails, both in theory and in practice.
"Some say there is an agreed definition, but that doesn't seem to be the case when talking to people. In countries where there has been a tradition of infibulation, many people continue with the practice they're used to, even though they call it the Sunna."
Johansen explains that those interviewed often say initially that the Sunna procedure is only minor, no big deal, but when asked about how they think it is practiced today, or what their own or their sister's Sunna was like, it usually turns out to be a major operation.
In Norway, circumcision is strongly condemned.
"People have different views about how big the change from pharaonic to Sunna ought to be."
"If the traditional circumciser or healthcare professional only makes a small minor incision or removes a small amount of tissue that does not alter the anatomy of the genital tract, then the circumcision does not fulfil the traditional intention of creating a hymen. Then you either have to find another way of proving virginity or stop believing that it needs to be proven."
ALSO READ: "Of course Muslim feminists exist"
Prevents stigmatisation
Johansen explains that the lack of understanding about what Sunna circumcision entails can be quite convenient for Norwegian-Somalis.
"In Norway, circumcision is strongly condemned, especially pharaonic, the most extreme type. Many women are stigmatised by classmates, colleagues and welfare services. So if a Norwegian says to a Somali that she has probably undergone female genital mutilation, she can say she has not, in the sense that she has Sunna circumcision. She can protect herself to some extent."
This ambiguity can also be convenient for those who want to resist being circumcised.
"A number of women said they had experienced pressure to be circumcision from relatives in their home country, and that they had agreed to Sunna circumcision in order to please their relatives."
Agreeing to Sunna is a way for those who oppose extreme circumcision to escape the procedure.
"People could choose for themself how they interpreted it, so that some might believe the genital area had been sewn up when in fact only a minor procedure had been carried out."
Johansen has also spoken to people from countries other than Somalia who have gone to the hospital and then told relatives that they were circumcised — even though they had not actually undergone surgery.
"There is still a fairly widespread social expectation in Somalia and Sudan that women should be circumcised. Agreeing to the Sunna is a way for those who opposed extreme circumcision to escape the procedure, either by undergoing a minor operation or by saying they have had surgery when they may not have done so."
From African dance to women's health
Ragnhild Elise Johansen has been researching female circumcision for over 25 years. It all began with a fascination for African dance.
"When do people dance? They dance during such occasions as puberty rituals and at funerals. I wanted to study puberty rituals in more detail, and then sexuality and reproductive health were important topics," she says.
This was in the early 1990s, a time when there was war in Somalia and many Somalis came to Norway.
"Women who had been circumcised and sewn up were admitted to Norwegian delivery wards. The obstetricians didn't know how to deal with the situation."
At that time, Johanne Sundby, who had long conducted research on women's health in a number of African countries, urged Johansen to carry out research into female circumcision. Johansen accepted the challenge.
"In a sense, I acted slightly against my own will. I had a stronger desire to research the positive aspects of women's health and the traditional rituals related to it, but once I got going it was fascinating. You get to look at all the important things in life – the body, sexuality, relationships, traditions, culture, rituals, childbirth. When you discuss topics such as those, you get really close to people."
Many Muslim leaders have expressed that this type of circumcision is too harmful to be in line with Islam.
Johansen is now working on this subject in her position as a researcher at the Norwegian Centre for Violence and Traumatic Stress Studies (NKVTS).
"It's a bigger field now than when I started, but there are still a lot of knowledge gaps," she adds.
'Old-fashioned and uncivilised'
Among the Norwegian-Somalis interviewed, none of them supported pharaonic circumcision. They saw it as an old-fashioned and uncivilised practice that is not in line with the religion.
"In general, they believed that people in cities understood the dangers of pharaonic circumcision, so practised the Sunna method. Many believed that the pharaonic method was only practised by grandmothers, the poor and the uneducated."
However, the statistics show that there is little difference between urban and rural areas when it comes to circumcision, including the method used, but that there is a slightly bigger difference in levels of education.
"Internationally, efforts have been made to encourage religious leaders to speak out against the practice of pharaonic circumcision. Many Muslim leaders, for example, have expressed that this type of circumcision is too harmful to be in line with Islam."
Sunna – or Sunni – is a term used for tradition, often in reference to tradition that follows the Prophet Muhammad. Several of those interviewed that had undergone Sunna circumcision, as opposed to pharaonic circumcision, are aligned with that denomination.
"There are major differences of opinion about Sunna circumcision. Some believe that, from a religious perspective, it is favourable or imposed. Others believe it may be optional, while others believe it should not be practised at all. However, most believe it to be a harmless procedure."
"Many of the young girls who participated in the study believed that the transition to Sunna circumcision or to no circumcision at all led to an increased focus on social control and individual responsibility for sexuality," says Johansen. Pharaonic circumcision, on the other hand, is seen as a method of physically controlling women's sexuality.
"Many of the Norwegian-Somalis interviewed believed pharaonic circumcision was old-fashioned because it was previously believed they had to physically 'close' girls in order to prevent them from having sex before marriage. They emphasised that sexual morality should instead be taught to girls through upbringing and education."
According to those interviewed, Sunna circumcision could serve as a little reminder, while others believed it might tame sexual urges to some extent.
"Although those who were interviewed mainly focused on the moral aspects of circumcision, it emerged indirectly, through humour and stories, that they felt it affected physical desires. Some suggested that if you're not circumcised, you won't be able to restrain yourself."
FIGURES AND STATISTICS from THE COMPETENCE TEAM'S CASES ON FEMALE GENITAL MUTILATION 2022
In 2022, the competence team provided guidance on 44 cases where the main concern was "fear of female genital mutilation", an increase compared to previous years.
Cases registered where the main concern was something else may also include concern about female genital mutilation. In 2022, female genital mutilation was part of the concern in 53 cases.
The main category of concern 'fear of female genital mutilation' deals with cases where there is concern that a child may be subjected to genital mutilation and cases where there is suspicion that a child has been subjected to genital mutilation. The concern in most cases is that a child will be subjected to genital mutilation.
In 2022, the competence team did not receive any inquiries where the main concern was that genital mutilation had been carried out.
Criminal offence in Norway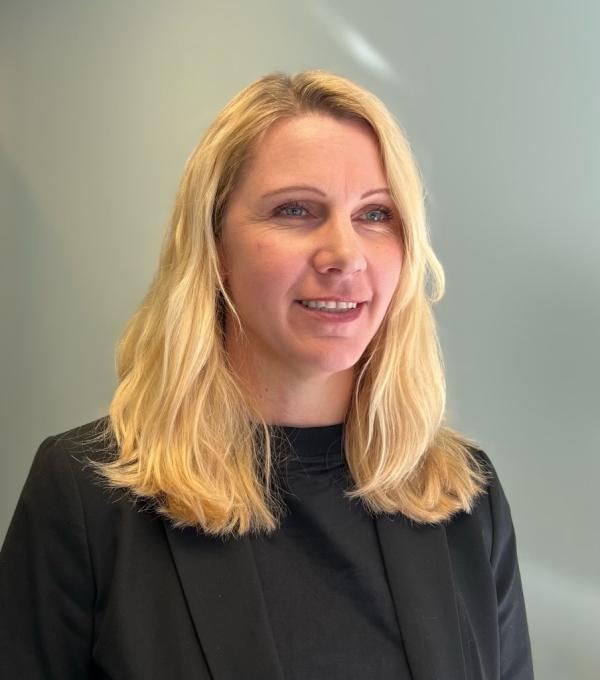 Janne Waagbø is a senior adviser in the Norwegian Directorate for Children, Youth and Family Affairs: She coordinates the Competence Team against negative social control and honour-related violence. She considers Johansen's research, which is based on a Norwegian context, to be extremely interesting. The national interagency team of experts uses research from NKVTS, among other things, in its work providing advice and guidance on female genital mutilation to the health services. Waagbø believes there are many important findings in Johansen's article.
"What Johansen describes is partly familiar to us, but we think it's important that health services are made aware of the attitudes about Sunna female genital mutilation being a less harmful and serious procedure."
The competence team finds it concerning that parts of the population are positive to the Sunna method, although they are pleased that several are distancing themselves from the pharaonic method.
"It is also concerning that Sunna female genital mutilation, like infibulation, is still linked to notions of protecting women's virginity before marriage," says Waagbø.
The competence team believes it is important to inform people about the fact that Sunna female genital mutilation is harmful to health and the form of the procedure can vary greatly.
"We want to emphasise that both pharaonic and Sunna circumcision are covered by the World Health Organization's (WHO) definition of female genital mutilation and are a criminal offence in Norway."
Personal and extremely painful
"Those who have endured infibulation know full well how painful it is, the pain of having intercourse for the first time and giving birth," says Johansen.
This applies to most adult Somali women, both those living in Somali areas and those who have migrated to Western countries. They have vivid stories about the experience of pain, and know full well it is extremely painful," says Johansen.
Suddenly, the pain increases and is active again.
"For many, the pain pretty much negates the importance of being circumcised, but as they grow up they forget and things feel better. They think of it as a necessary evil to be "normal" and accepted."
However, when the women arrive in Norway and are told about the harmful effects, and that it is not even demanded by the religion, the feelings of pain return.
"Many women feel that the meaning they ascribed to the circumcision vanishes. Suddenly, the pain increases and is active again."
Johansen explains that the fact that circumcision is so strongly condemned in Norway is a burden for those who are subjected to it. She encourages giving people time and space to reflect on the topic.
"This is a very personal and emotional topic. If a child or adolescent start to think of circumcision as the worst thing there is, and that this is what my mother did to me, it is a very difficult situation in which to manoeuvre. It's also very difficult for mothers who have circumcised their daughters and then changed their minds. This is not done out of ill will, but out of the belief that it was the best thing for the child."
A longer version of this article was first published in Norwegian