This podcast and article was first published at kifinfo.no
"No one wants to hear that they're racist or sexist," says Frank Dobbin.
He is a professor of sociology at Harvard University and has studied diversity programmes in US corporations. On 9 November, he spoke at the conference Creating a competitive edge through diversity - leadership for Nordic research excellence towards 2030.
Dobbin has explored what works, and what does not work, when corporations are striving to promote diversity and gender equality.
"Harassment training works"
Even if many types of diversity training do not work, Dobbin argues that harassment training does. This is because the training focuses on how to manage harassment, and not the leader's own attitudes.
"That's good news. I think universities should be training people about harassment. It gives them some tools to recognize bad behaviour and figure out what to do about it."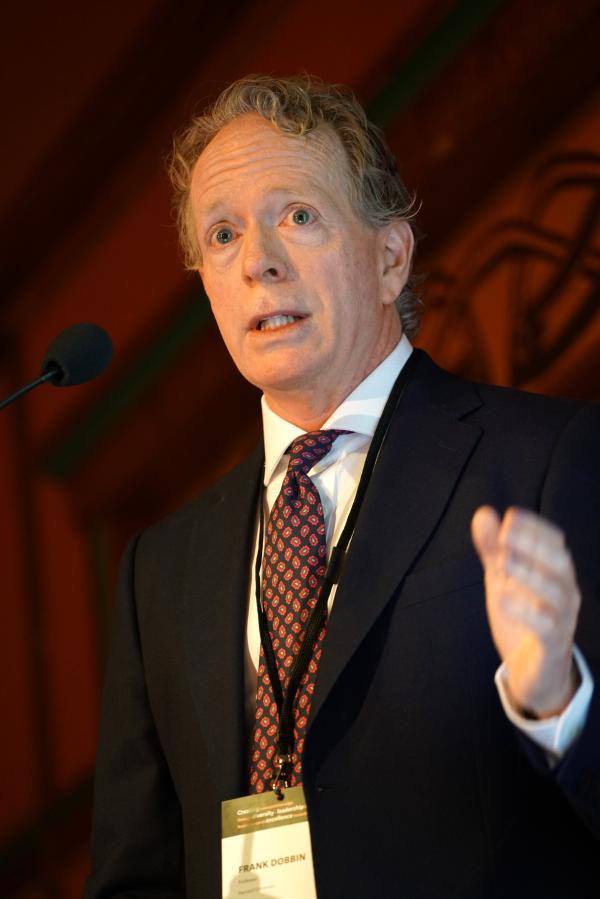 "Give people the power to solve problems"
When it comes to getting rid of implicit bias, often mentioned as a barrier to diverse recruitment, Dobbin has bad news:
"You can't get rid of implicit bias with implicit bias training. But that is what companies spend all their money on," he continues.
In the article "Why Diversity Programs Fail", Dobbin argues that positive measures such as mentor programmes and active recruitment might help to enhance diversity and gender balance, whereas policing and punishment might not. The overemphasis on implicit bias is not the key to solving the bias problem.
"Job autonomy theory shows that when you introduce new control measures in an actual work setting, they tend not to work. People have a need for autonomy, and if you try to control something, they're going to respond negatively."
If you give people a new responsibility, they are likely to do the job. Dobbin has seen how this works for active recruitment.
"Turn the people in management positions into champions of diversity! Challenge them to solve the problem, rather than imposing controls on them through diversity programmes that suggest white men are the problem."
Different groups meet different barriers
In the panel discussion after Dobbin's talk, sociologist Arnfinn Midtbøen from the Institute of Social Research pointed out a problem in the discussion about diversity.
"Do we know who we are talking about when we say diversity?"
He points to the fact that academic migrants, refugees with academic qualifications and children of immigrants all comprise the target group when institutions want to recruit a more diverse staff.
"Different groups face different types of barriers, and the academic institutions face different management challenges when it comes to the various groups."
Dyveke Hamza, the head of human resources at the law firm Haavind, is worried about the academic institutions that fail to attract minorities.
"Talented individuals want to work with modern institutions. If you're not seen as modern, you have a problem."
Well equipped for diversity management?
Midtbøen is worried about the leadership structure in academia. Heads of departments are elected, and often newly recruited to the institution they are hired to lead. They do not necessarily have leadership experience or training.
"Are the academic institutions well equipped with the kind of leadership that can address the issues we are talking about in a good way? I don't think so."
Frank Dobbin agrees, and sees the leader's role as crucial.
"When the chief executive has a strong programme for promoting gender diversity, this has a major impact at lower levels of management. It's not just because they force people to hire women, but because it becomes the definition of a manager, it becomes part of the job."
De-colonize the curriculum
Professor Gabrielle Griffin of the Centre for Gender Research at Uppsala University wants us to consider not only the management, but also the academic content of the research institutions.
"One of the problems for the humanities, and to a certain extent the social sciences, is that they were part of our nation-building process. Therefore, these fields are often very nationalistic in terms of content. That means you have to think about de-colonizing the curriculum to produce a curriculum for a multi-cultural society."
Listen to the podcast to hear the discussion on which diversity programmes and measures work and which do not:
Background:
FRANK DOBBIN
Dobbin is Professor of Sociology at Harvard University. He is the co-author of the article "Why Diversity Programs Fail",  winner of the HBR McKinsey Award for the best Harvard Business Review article of the year.
Read more about Professor Dobbin
NORDIC CONFERENCE ON GENDER BALANCE AND DIVERSITY IN RESEARCH
On 8-9 November 2017, The Committee for Gender Balance and Diversity in Research (KIF Committee) organized a Nordic conference on diversity and equality in research.
Read more about the conference
Policy brief
In connection to the conference, the KIF Comittee published a policy brief summing up it's work and pointing to challenges and opportunities ahead.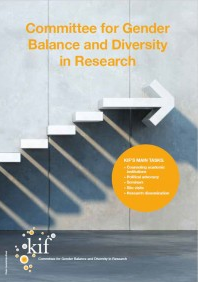 Download the new publication about the KIF committee's work: reader-friendly version and printer-friendly version.
The podcast is based on Dobbin's lecture at the conference, as well as the panel discussion featuring Midtbøen, Griffin and Hamza.